« Return to Blogs
FHA-HUD $100 Down Payment Program
Posted by Rock Realty at Oct. 25, 2011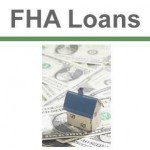 Although it is hard these days to still find a true no money down mortgage loan, there are a few programs that come pretty darn close. Take the HUD|FHA $100 sales incentive program as an example. The loan officers over at Inlanta Mortgage have brought this newer mortgage program to my attention. I have included some excerpts from their HUD FHA $100 Down Mortgage Program blog post below.



-----
Just like every bank out there, HUD has also seen a rash of foreclosures over the last few years. When someone defaults on a FHA mortgage, HUD may end up owning that property since they insured the borrower against default. HUD is not in the business of owning or renting properties so they came up with a unique sales incentive in order to sell these homes.

HUD has offered a program to allow for a qualifying borrower to purchase a single family home with only a $100 down payment requirement. The borrower can finance the cost of the home + the 1% UFMIP as long as the value is supported by an appraisal. The home buyer may increase the offer and ask for a seller credit to cover closing costs and then would only be required to bring $100 to close. This is a great deal if you can find a property that is eligible. We have a link we'll post below to get you to HUD's website where these eligible homes can be found in your area.http://hudhomestore.com/HudHome/Index.aspx

The requirements for this program:
Home must be an approved HUD home
Single Family Residence
Owner Occupied
-----

I'd be happy to help you find the perfect HUD home for you! Don't forget about our home buyer discounts available. Call me at 608-921-8536.