« Return to Blogs
NEW MORTGAGE PROGRAM COMING!
Posted by Christian Penner at May. 16, 2018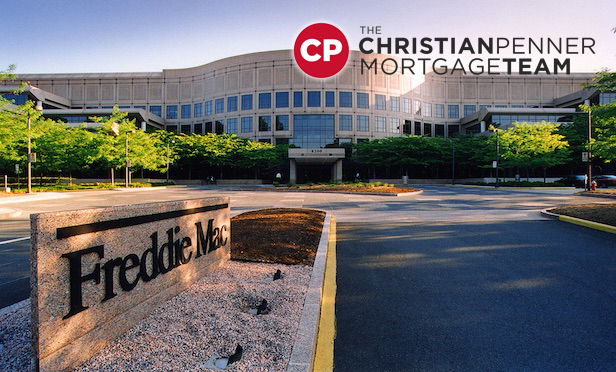 NEW MORTGAGE PROGRAM COMING!
In its latest effort to reach first-time homebuyers, Freddie Mac is launching a new 3% down payment program called HomeOne. HomeOne will deliver new options that will ease challenges around available savings for down payment and closing costs. HomeOne is similar to the HomeReady/Home Possible programs except there are NO income caps or geographic limitations!! Stay Tuned – Marketing aides and additional product information will be available shortly. Resolution Home Loans is making the home buying process Faster, Easier, more Personal, and now less costly too!
#MakeItHappen
Source: Click Me
PDF attachment
Read from source..>>
---
Questions, Comments or For more information you can contact Christian Penner at: (561) 316-6800 or Office Text Line: 561-530-2223 - visit us online at www.ChristianPenner.com
The Christian Penner Mortgage Team,
Buyer Referral Hotline : (561) 316-6800
---
Or You can click "Call Me" below to call Christian Penner directly using Google Voice
---
#ChristianPenner, #MortgageBrokerWestPalmBeach talks about #RealEstateWestPalmBeach. He also serves other Local Areas and provides home #MortgageSolutionsforPalmBeachGardens, #Jupiter, #BocaRaton, #Wellington and #Tequesta. #ChristianPennerMortgageBrokerJupiter has the #lowestmortgagerates and the best #homemortgage programs like; #Jumboloans, #FHAHomeLoans, #VAHomeLoans, #ReverseMortgageHomeLoans, #FreddieMacHomeLoans, #FannieMaeHomeLoans and #HARPMortgageLoans. #ChristianPennerMortgageBrokerPalmBeachGardens has Served the area for over 15 years with his #HomeLoanLending Needs and Works with #TheChristianPennerMortgageTeam.
#AskMeAboutAMortgage #PalmBeachMortgageLender #WestPalmBeachMortgageLender #PalmBeachGardensMortgageLender
You Can Also Find Him On
Facebook at: https://web.facebook.com/ThePennerMortgageTeam/
- - -
- - -