« Return to Blogs
Another Business Booster from Christian Penner - When FHA Requires Lea
Posted by Christian Penner at Nov. 27, 2013
When FHA Requires Lead-Based Paint Repairs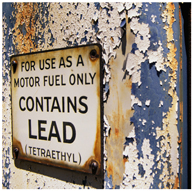 If you're interested in working with HUD REO properties and buyers who need FHA financing, you may come across appraiser-required conditions to perform lead-based repairs.
The only time lead-based repairs are required for an FHA-financed HUD REO property is when the property was built prior to 1978.
Lead-based paint removal, however, falls under EPA regulations. A contractor or investor may cure the paint issues, but an FHA underwriter will require a copy of the contractor's Certificate of Completion from an EPA or state provided lead-based paint training program. Repairs completed by owner-occupants do not require this training certificate, but do require documentation of the repairs.
And remember, the FHA appraiser's final inspection will only certify the repairs are completed, not that they were performed according to EPA guidelines.
This rule is required by FHA because renovation, repair, and painting activities such as cutting and sanding can disturb lead-based paint, creating hazardous lead dust, which even in small amounts, is enough to poison children and put adults at risk.
Don't forget to let your renovation-minded clients know!
---
Questions, Comments or For more information you can email Christian Penner at TheMortgageTeam@ChristianPenner.com or visit us online at www.ChristianPenner.com or you can call us directly at: 561-316-6800
ChristianPenner.com
nother Business Booster from Christian Penner - When FHA Requires Lead-Based Paint Repairs
http://www.christianpenner.com/another-business-booster-from-christian-penner-when-fha-requires-lead-based-paint-repairs/
---
If you find this helpful please let us know, just leave us a comment review.
Just click Give A Review. A simple Thank You message means a lot to us.
Don't have a Google account? How about one of these options?
Submit Video Reviews For Us! Click here!
Or You can click "Call Me" below to call Christian Penner directly using Google Voice
---
#Christian Penner, #Mortgage Broker West Palm Beach talks about #Real Estate West Palm Beach. He also serves other Local Areas and provides home #Mortgage Solutions for Palm Beach Gardens, #Jupiter, #Boca Raton, #Wellington and #Tequesta. #Christian Penner Mortgage Broker Jupiter has the #lowest mortgage rates and the best #home mortgage programs like; #Jumbo loans, #FHA Home Loans, #VA Home Loans, #Reverse Mortgage Home Loans, #Freddie Mac Home Loans, #Fannie Mae Home Loans and #HARP Mortgage Loans. #Christian Penner Mortgage Broker Palm Beach Gardens has Served the area for over 15 years with his #Home Loan Lending Needs and Works with #FEMBI Mortgage in Jupiter. You Can Also Find Him On Facebook at: http://Facebook.com/YourMortgageBanker
- - -
- - -
- - -
ChristianPenner.com
nother Business Booster from Christian Penner - When FHA Requires Lead-Based Paint Repairs
http://www.christianpenner.com/another-business-booster-from-christian-penner-when-fha-requires-lead-based-paint-repairs/