« Return to Blogs
Homes & Money Newsletter - 1st Quarter 2014
Posted by Christian Penner at Feb. 24, 2014
Mortgage News
Housing Stays Strong into New Year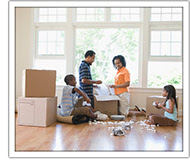 Home loan applications
increased in early January, as a weaker-than-expected December employment report sent interest rates lower.
Home loan rates
had been on the rise up until the report, and just as the
Fed
announced its decision to "taper" its Bond-buying stimulus efforts.
Both purchase, as well as refinance loan application volume increased by 12 and 11 percent, respectively, on a seasonally adjusted basis, according to the Mortgage Bankers Association. "The drop in rates was (also) large enough to trigger a pickup in refinance volume," said Michael Fratantoni, the MBA's chief economist.
The rise in purchase applications could be a signal of a strong home buying season this spring. Many in the real estate industry were concerned that new mortgage rules in effect mid-January would knock some potential borrowers out of the market. In reality the impact may be insignificant, considering that 95 percent of mortgages originated last year would still qualify under the new rules, according to the Consumer Financial Protection Bureau.
"Rising home prices, historically low mortgage rates, and significant pent-up demand will drive a continuing, gradual recovery in the year ahead," said the National Association of Home Builders Chief Economist David Crowe.
Confidence among U.S. home builders stuck in January after a bigger jump in December, according to the NAHB's monthly home builder sentiment index. The index came in at 56—and with 50 being the difference between positive and negative, it showed that builders are still optimistic about housing market conditions.
For existing homes in the market, the National Association of Realtors reported that sales of previously owned homes climbed 1 percent in December, following a 4.3 percent drop in November.
The demand for housing and its available supply will continue to influence the nation's economic health. Stay tuned for the next Homes & Money in May for another quarterly update.
Finance News
The Problems with Paperless Tickets
They're inconvenient and tough to resell. By Kaitlin Pitsker, Kiplinger.com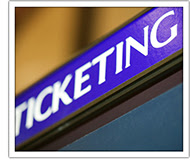 In the ongoing battle to thwart ticket scalpers, promoters are turning to paperless tickets for some events. Use of the tickets is expected to grow, but complaints are mounting about cumbersome restrictions that can come with them.
Here's how they work: To enter a venue with a paperless ticket (which differs from a traditional electronic ticket in that you can't print it out or show it on your phone), an event goer must swipe the credit card used to buy the ticket and show photo identification. Because tickets are linked to the cards used to buy them, people giving these tickets as a gift may need to escort the recipients to the gate. Groups purchasing a block of tickets in one transaction may need to wait outside until everyone arrives.
Fans who want to resell tickets are likely to face additional limitations. Resale may be allowed only through the ticket company's website—or may not be permitted at all. There may also be restrictions on how much or how little you can charge.
For now, paperless tickets make up only about 1 percent of ticket sales. But as event promoters and ticket distributors profit from control of the resale market, the use of restricted tickets will likely grow, says James D. Hurwitz, a research fellow with the American Antitrust Institute. Before that happens, several states, including New Jersey and Massachusetts, are considering legislation to restrict or ban paperless tickets, and New York requires that customers be given the option of buying paper or e-tickets.
Check the fine print when purchasing paperless tickets. Some promoters use restrictive tickets for every seat, while others use them for only a section of preferred seats. You may be able to purchase a traditional paper or e-ticket by choosing a seat elsewhere.
Reprinted with permission. All Contents ©2014 The Kiplinger Washington Editors. Kiplinger.com.
Creative Cuisine
Pizza, Quick and Easy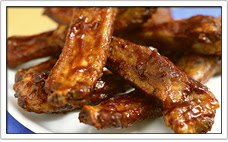 It's pizza without the mess, expense, or fattening preservatives. You can make it vegetarian style, gooey cheese, meat lover or the works, in about the same time as delivery!

Ingredients
1 cup finely chopped onion
1/2 cup finely chopped green bell pepper
3 cloves garlic, mince 2, reserve 1
1/2 teaspoon dried oregano
Salt and freshly ground black pepper
1 tablespoon tomato paste
28-ounce can crushed tomatoes
1/2 cup pitted black olives, chopped or sliced
1/8 cup grated fresh Parmesan
6 ounces diced fresh mozzarella
1 baguette, ends trimmed, sliced diagonally
2 tablespoons olive oil
Directions
For the sauce, heat oil in a medium ovenproof skillet over medium heat. Add the onions and bell pepper, cook until onions are almost translucent, about 5 minutes. Then add minced garlic, oregano, a pinch of salt and some pepper, 2 minutes. Add the tomato paste and stir to coat vegetables, 1 minute. Add crushed tomatoes, simmer 15 minutes on low, stirring occasionally until thickened. Remove from heat, add olives and Parmesan. Season with salt and pepper to taste.
Preheat oven to 425 degrees. Toss the baguette slices with olive oil, lay them on a baking sheet. Bake 7 to 9 minutes until golden. Rub toast with a whole garlic clove and set aside to cool.
Preheat broiler. Add mozzarella, fresh onions, and meats on top of the sauce mixture. Broil until cheese has melted and browned, 2 minutes. Spoon the sauce mixture on top of the baguette slices and you have Pizza, Quick and Easy!
Tech
These 4 Apps Save You Money as You Drive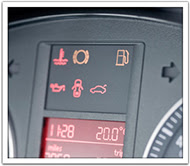 With the four apps we've listed below, driving can be a big money saver no matter where you're headed!
Automatic - What can a $100 driving app do for you? Plenty! Automatic has some amazing features including: monitoring driving habits, suggesting gas saving changes, vehicle location, engine-system monitoring and reporting, mileage reporting, and crash assistance. There are no subscription fees once purchased and the app can be shared with multiple drivers of the
same vehicle.
Trapster - One way to save money while you drive is avoiding traffic tickets! Trapster is a free app that lets you participate in a community of local speed-trap reporters, so you can drive just a little more carefully around that next bend. But that's not all: Trapster also alerts you to road hazards and traffic conditions.
Lyft - In need of a ride? Want to save gas? Want your commute to be more environmentally friendly? Try Lyft, a new ride-sharing app that helps you find and schedule rides with other people already going your way. You can stay a passenger or, after passing a criminal background and safety check, become a driver yourself.
Waze - According to the developer, Waze is the world's largest community-based traffic and navigation app. Waze introduces you to a network of other drivers in your area who share real-time traffic and road info, helping to save everyone both time and money on their daily commute.
Pet Smarts
8 Things to Know Before Buying or Adopting a Pet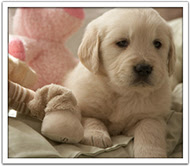 Pets are great fun, and can teach you a lot about life. But they also need care and attention, just like people do. Here are eight things you'll want to know before you buy or adopt a pet:
1. Do you have the time and energy? If you're at work all day and the house is empty, perhaps a virtual pet is more your speed.
2. If you're busy but still really want a dog, then consider hiring a walker and make sure to choose a dog breed that isn't needy. Check PetMD's Breedopedia to find one that fits your lifestyle.
3. Consider your space: A Great Dane in a one-bedroom apartment is a recipe for boredom, behavior problems, and even health issues. But it's a fine space to keep a bird.
4. The climate factor: Research animals or breeds suitable for your local geography, especially for outdoor animals.
5. To pee or not to pee: Training a young pet for your hamlet may not be
your thing. In that case, consider adopting an older one who is already housebroken.
6. Chew proof: Make sure your nice things are well out of reach, and train only with chew-toys. Also keep chemicals and medicines out of investigative range.
7. Unless you're a breeder: Make sure your pets are spayed or neutered, take them in to the vet for regular checkups, and keep them up-to-date on vaccinations. Pets can and do catch things in the darnedest places.
8. Consider pet health insurance: It's inexpensive and can be a life-saver. Consult your vet for options.
Source:
PetMD.com
Facts and Figures
That's Nuts!
March is National Peanut Month. Here are a few nutty things you may not know about this popular food:
Peanuts are the top nut consumed in the U.S. and account for two-thirds of the snack nut market.
Americans spend almost $800 million a year on peanut butter.
The average peanut farm is 100 acres. Just one acre yields enough peanuts to make 30,000 peanut butter sandwiches.
The average child will eat 1,500 peanut butter and jelly sandwiches before he or she graduates high school.
Peanuts have more protein, niacin, folate and phytosterols than any other nut, and have no cholesterol.
The nickname Goober comes from the Congolese word "nguba," meaning peanut.
Two peanut farmers have been elected president of the USA: Thomas Jefferson and Jimmy Carter.
Grand Saline, TX holds the title for the world's largest peanut butter and jelly sandwich, weighing in at 1,342 pounds.
On April 3, 1973, Chris Ambrose, of Clerkenwell, London, set a world record, eating 100 peanuts, peanut-by-peanut, in 59.2 seconds.
Women and children tend to prefer creamy peanut butter, while men opt for chunky style.
Source: National Peanut Board
---
Questions, Comments or For more information you can email Christian Penner at TheMortgageTeam@ChristianPenner.com or visit us online at www.ChristianPenner.com or you can call us directly at: 561-316-6800
ChristianPenner.com
http://www.christianpenner.com/homes-money-newsletter-1st-quarter-2014/
Homes & Money Newsletter - 1st Quarter 2014
---
Or You can click "Call Me" below to call Christian Penner directly using Google Voice
---
#Christian Penner, #Mortgage Broker West Palm Beach talks about #Real Estate West Palm Beach. He also serves other Local Areas and provides home #Mortgage Solutions for Palm Beach Gardens, #Jupiter, #Boca Raton, #Wellington and #Tequesta. #Christian Penner Mortgage Broker Jupiter has the #lowest mortgage rates and the best #home mortgage programs like; #Jumbo loans, #FHA Home Loans, #VA Home Loans, #Reverse Mortgage Home Loans, #Freddie Mac Home Loans, #Fannie Mae Home Loans and #HARP Mortgage Loans. #Christian Penner Mortgage Broker Palm Beach Gardens has Served the area for over 15 years with his #Home Loan Lending Needs and Works with #FEMBI Mortgage in Jupiter. You Can Also Find Him On Facebook at: http://Facebook.com/YourMortgageBanker
- - -- - -
- - -
ChristianPenner.com
http://www.christianpenner.com/homes-money-newsletter-1st-quarter-2014/
Homes & Money Newsletter - 1st Quarter 2014