« Return to Blogs
Real Insight for Real Estate Professional: October Issue 2016
Posted by Christian Penner at Nov. 02, 2016
Real Insight for Real Estate Professional: October Issue 2016
15 and 30 Year Home Loan Rates

Low inflation, uncertainty over Great Britain's exit from the European Union and a somewhat slowing U.S. economy helped keep home loan rates near historic lows in recent months.

Rate Update
15 and 30 Year Home Loan Rates Market Watch
Economy Flickers But Won't Ignite

Tech Corner
Smartphone Photos That Shine

The Tip Sheet
5 Ways to Get More 'Likes' on Facebook

The List
5 Common Time Wasters for Agents

Thank You!

Your referrals are our greatest compliments. We appreciate your partnership and the opportunity to provide excellent service to your prospects, clients, family and friends.
// Market Watch

Economy Flickers But Won't Ignite


Economic hot spots were more like flickering embers than all-out blazes recently.

Gross Domestic Product (GDP) is still running lower than what is considered healthy. The final reading on second quarter GDP rose to 1.4 percent from the earlier reading of 1.1 percent. By comparison, a reading of 2.5 to 3 percent is considered optimal. GDP measures the pace of economic activity and represents the total dollar value of all goods and services produced over a specific time period. It has averaged just 2 percent since the recession ended in mid-2009.

Retail Sales dimmed in July and August. This was especially concerning since consumer spending drives our economy

and August is usually a big month for back-to-school sales. Despite this disappointing news, Consumer Confidence sparked in September, hitting its highest level since before the recession began in 2008. This followed an impressive gain in August.

Did Housing Sizzle or Fizzle?

The Commerce Department reported that August New Home Sales fell 7.6 percent from July to an annual rate of 609,000. This still beat expectations of 585,000. From August 2015 through August 2016, however, sales ignited and were up 20.6 percent.

August Existing Home Sales fell 0.9 percent from July to an annual rate of 5.33 million units, below expectations, according to the National Association of REALTORS®. Sales were up 0.8 percent from August 2015.

Housing Starts and Building Permits also slipped from July to August, though Housing Starts were up 0.9 percent from August 2015.

Home prices continued to light up. August home prices, including distressed sales, rose 6.2 percent year-over-year with a 1.1 percent gain from July to August, data analytics firm CoreLogic reported.

CoreLogic predicts home prices will be back to their April 2006 peak level in 2017.

Overall, despite these recent fizzles, the housing sector remains a bright spot in our economy.

Future Fire Starter?

The markets may feel the burn of uncertainty and volatility heading in to and out of the November 8 election. For now, home loan rates remain near historic lows.

If you have questions about how economic news and other headlines influence rates, don't hesitate to contact me. Stay tuned for your next quarterly update in January.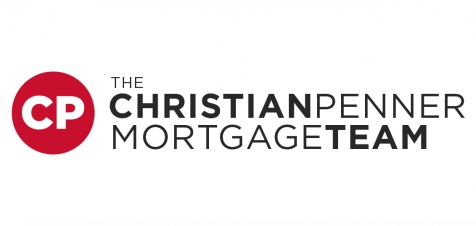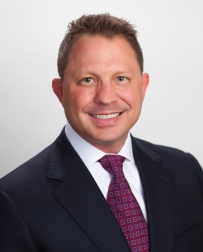 Christian Penner
712 US Highway One
North Palm Beach, FL 33408
// Tech Corner

Smartphone Photos That Shine

Should you take listing photos with your smartphone? Most experts say no. But sometimes you're in a hurry or just don't have the budget for a pro. With these tips, you can take passable pictures in a pinch:

Stage it. Good staging can carry some of the weight of amateur photography. Clean up the rooms and declutter.

Light it. Turn off the camera flash to avoid harsh shadows. Open blinds for natural light (but don't aim at bright windows) and use overhead lighting. Avoid shooting interior rooms on overcast days and at night. For exterior shots, shoot when the sun isn't causing a shadow on the home.

Compose it. Inside: Shoot from the door or a corner, not the middle of the room. Outside: Stand at an angle, rather than head on, to give a sense of the home's depth. Avoid obstructions like mailboxes, poles and street signs.

Overdo it. Take more pictures than you think you need. You'll have to weed out the blurry and dim images.

Fix it. Use a filter app to take any harshness out of raw photos, enhance color or crop. Try Camera+ or Snapseed.

Sources: Inman, HGTV

// The Tip Sheet

5 Ways to Get More 'Likes' on Facebook

Social media success isn't as mysterious as people make it out to be. Be yourself, be active and be interested in others. People will find you engaging if you give these tips a try:

Headline your post. When posting an article or link, don't forget to add a teaser in the text section. People love stories, especially, so you can use this space to hint about what readers will learn and entice followers to click on what you've shared.

Position articles as resources and mention tie-ins to your expertise. If you post an article on MLS, you might say: "Your perfect home may not be published online. If you're not finding what you're looking for, call me!"

Always include a photo because pictures trigger stronger emotions, especially images with faces.

Ask an opinion. For example, if you post a home decorating article, ask people which option they prefer. Or, invite others to share their best tip on a topic.

Comment on posts. If you're not engaged with other people, the likelihood they will become interested in what you have to say is small. Make sure your interaction isn't just one way. Authentically engage with others.

Sources: Inman, HubSpot

// The List

5 Common Time Wasters for Agents

Success is no accident. It takes both desire and attention.

Here are five common distractions agents experience today and how to avert them:

No plan. Write down your goals for the year, and action steps required for each goal. Make sure your daily to-do list is aligned with your goals to keep you on track.

No database. Having (and using) even a simple contact management system will help automate tasks that would otherwise take hours of manual work.

Social media diversions. Social media is crucial to marketing … and a potential black hole. Use the ideas found in the "Tip Sheet" article to organize and plan your posts, so you can stay focused on building followers and connecting with potential clients.

Unqualified buyers. Save time on deals that don't work. Encourage prospects to get pre-approved, so they know how much home they can afford.

Uncertain sellers. If they aren't ready to list, balance good service with time. Have a system of regular follow up, so they think of you when they're prepared to move forward!

Make 2017 your best year yet with these time-saving tips!

Sources: TheBalance.com, Active Rain
Read from source..>>
---
Questions, Comments or For more information you can contact Christian Penner at: Call/Text: (561) 373-0987 or visit us online at www.ChristianPenner.com
The Christian Penner Mortgage Team, A Branch of
American Financial Network, Inc
CORP NMLS# 237341 ; Equal Opportunity Employer ; Equal Opportunity Lender American Financial Network, Inc. 10 Pointe Drive, Suite 330, Brea, CA 92821.
---
Or You can click "Call Me" below to call Christian Penner directly using Google Voice
---
#ChristianPenner, #MortgageBrokerWestPalmBeach talks about #RealEstateWestPalmBeach. He also serves other Local Areas and provides home #MortgageSolutionsforPalmBeachGardens, #Jupiter, #BocaRaton, #Wellington and #Tequesta. #ChristianPennerMortgageBrokerJupiter has the #lowestmortgagerates and the best #homemortgage programs like; #Jumboloans, #FHAHomeLoans, #VAHomeLoans, #ReverseMortgageHomeLoans, #FreddieMacHomeLoans, #FannieMaeHomeLoans and #HARPMortgageLoans. #ChristianPennerMortgageBrokerPalmBeachGardens has Served the area for over 15 years with his #HomeLoanLending Needs and Works with #TheChristianPennerMortgageTeam. You Can Also Find Him On
Facebook at: https://web.facebook.com/YourMortgageBanker/
- - -
Christian Penner
712 U.S. Highway 1 North #300, North Palm Beach, FL 33408