« Return to Blogs
Are Home Prices Approaching Bubble Territory?
Posted by Christian Penner at Jun. 15, 2017
Are Home Prices Approaching Bubble Territory?
As home values continue to rise, some are questioning whether we are approaching another housing bubble. Zillow just reported that:
"National home values have surpassed the peak hit during the housing bubble and are at their highest value in more than a decade."
Though that statement is correct, we must realize that just catching prices of a decade ago does not mean we are at bubble numbers. Here is a graph of median prices as reported by the National Association of Realtors (NAR).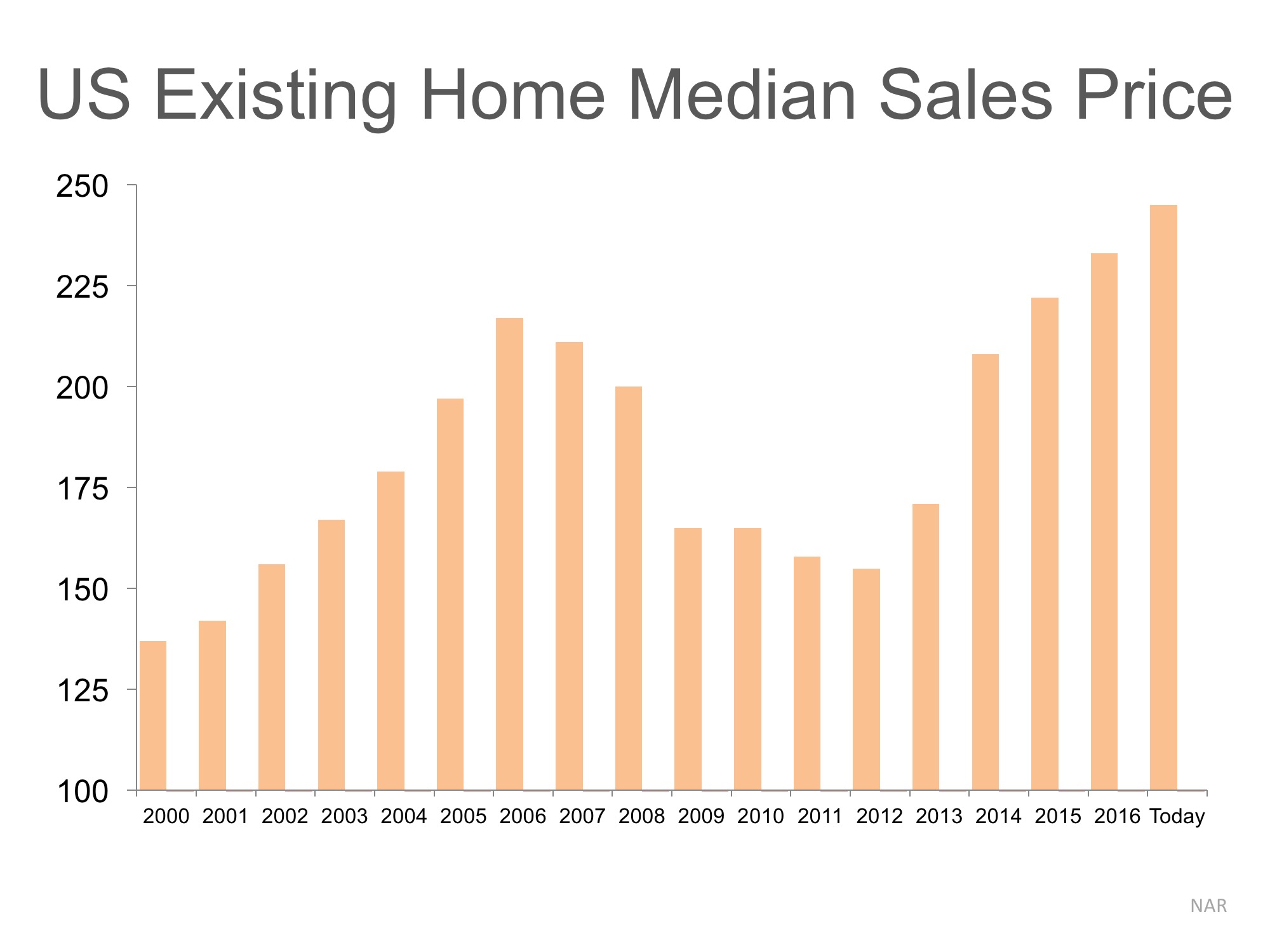 We can see that prices rose during the early 2000s, fell during the crash and have risen since 2013.
However, let's assume there was no housing bubble and crash and that home prices appreciated at normal historic levels (3.6% annually) over the last ten years.
Here is a graph comparing actual price appreciation (tan bars) with what prices would have been with normal appreciation (blue bars).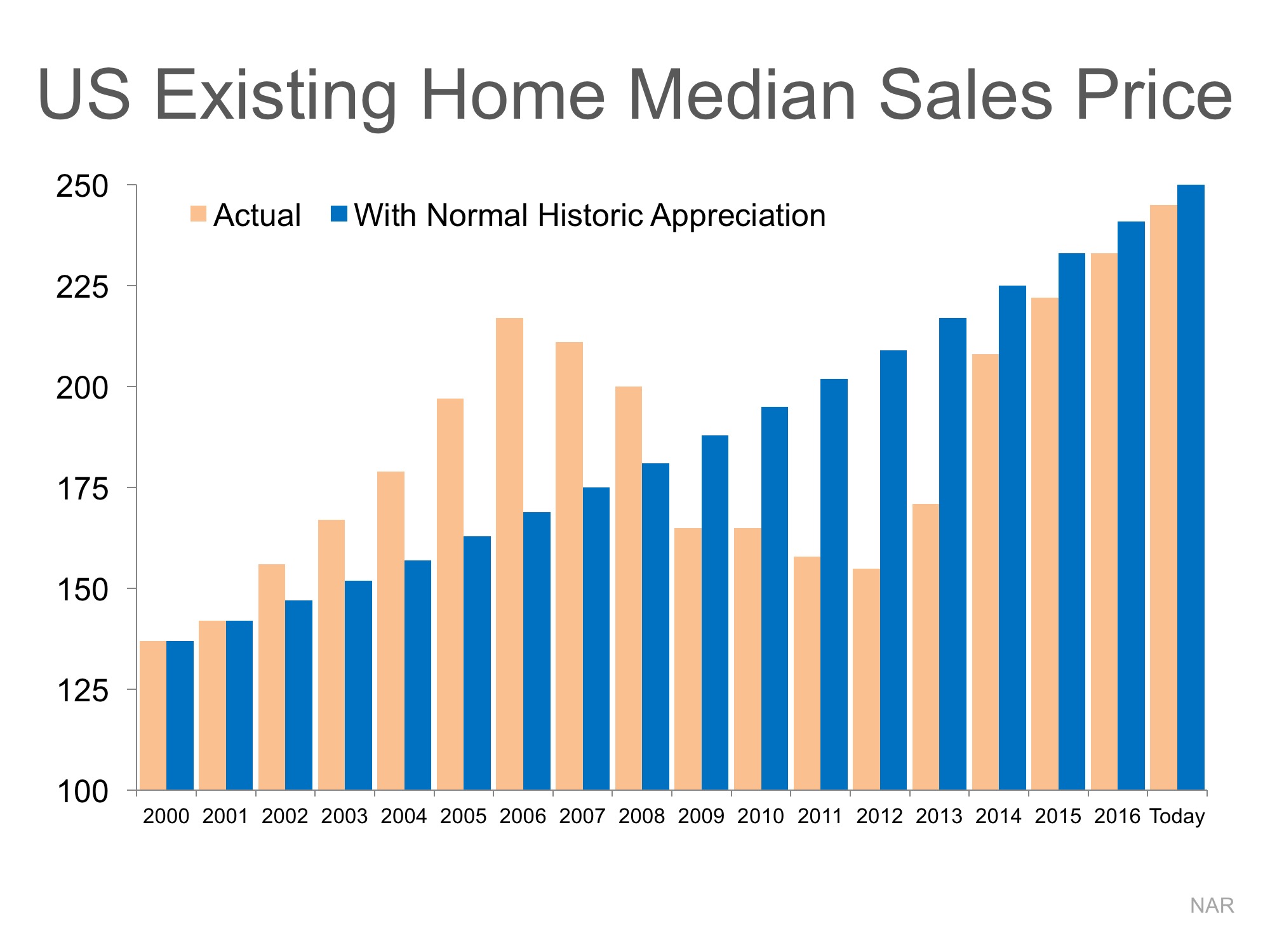 Bottom Line
As we can see, had there not been a boom and bust, home values would essentially be where they are right now.
---
Questions, Comments or For more information you can contact Christian Penner at: Call/Text: (561) 316-6800 or visit us online at www.ChristianPenner.com
The Christian Penner Mortgage Team, A Branch of
American Financial Network, Inc
CORP NMLS# 237341 ; Equal Opportunity Employer ; Equal Opportunity Lender American Financial Network, Inc. 10 Pointe Drive, Suite 330, Brea, CA 92821.
---
Or You can click "Call Me" below to call Christian Penner directly using Google Voice
---
#ChristianPenner, #MortgageBrokerWestPalmBeach talks about #RealEstateWestPalmBeach. He also serves other Local Areas and provides home #MortgageSolutionsforPalmBeachGardens, #Jupiter, #BocaRaton, #Wellington and #Tequesta. #ChristianPennerMortgageBrokerJupiter has the #lowestmortgagerates and the best #homemortgage programs like; #Jumboloans, #FHAHomeLoans, #VAHomeLoans, #ReverseMortgageHomeLoans, #FreddieMacHomeLoans, #FannieMaeHomeLoans and #HARPMortgageLoans. #ChristianPennerMortgageBrokerPalmBeachGardens has Served the area for over 15 years with his #HomeLoanLending Needs and Works with #TheChristianPennerMortgageTeam.
#AskMeAboutAMortgage #PalmBeachMortgageLender #WestPalmBeachMortgageLender #PalmBeachGardensMortgageLender
You Can Also Find Him On
Facebook at: https://web.facebook.com/YourMortgageBanker/
- - -
Christian Penner
712 U.S. Highway 1 North #300, North Palm Beach, FL 33408