« Return to Blogs
Don't Disqualify Yourself… 52% of Approved Loans Have A FICO® Score Un
Posted by Christian Penner at Aug. 28, 2017

The results of countless studies have shown that potential home buyers, and even current homeowners, have an inflated view of what is really required to qualify for a mortgage in today's market.
One such study by the Wharton School of Business at the University of Pennsylvania revealed that many millennials have not yet considered purchasing homes simply because they don't believe they can qualify for a mortgage.
A recent article about millennials by Realtor.com explained that:
"About 72% of aspiring millennial buyers said they're waiting because they can't afford to buy…"
The article also explained that 29% of millennials believe their credit scores are too low to buy.The problem here is the fact that they think they will be denied a mortgage is keeping them from even attempting to apply.
Ellie Mae's Vice President Jonas Moe encouraged buyers to know their options before assuming that they won't qualify for a mortgage:
"Many potential home buyers are 'disqualifying' themselves. You don't need a 750 FICO® Score and a 20% down payment to buy."
So, what credit score is necessary?
Below is a breakdown of the FICO® Score distribution of all closed (approved) loans in July from Ellie Mae's latest Origination Report.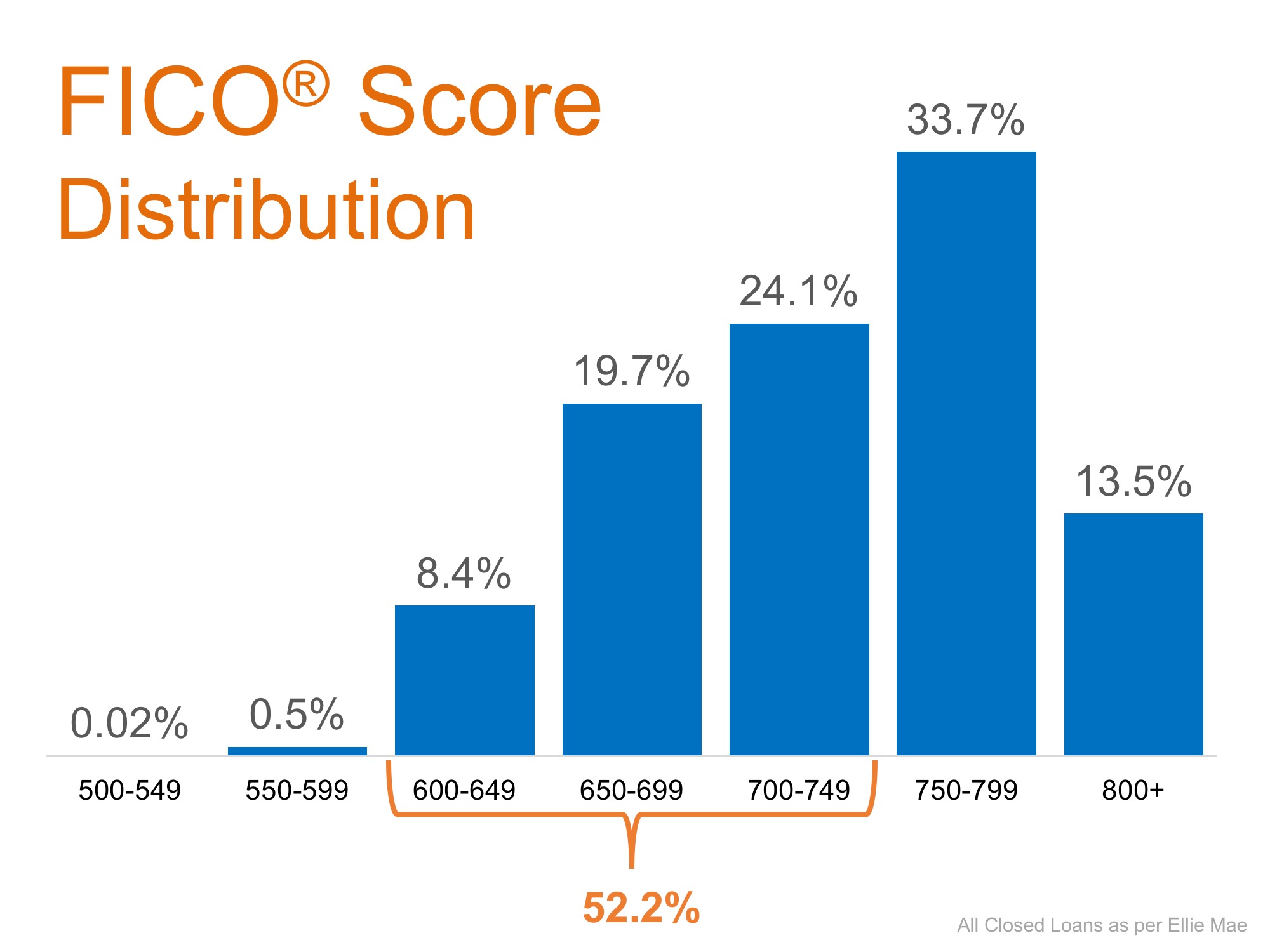 Over 52% of all approved loans had a FICO® Score under 750. Many potential home buyers believe that they need a score over 780 to qualify.
Bottom Line
If owning a home of your own has always been your dream and you are ready and willing to buy, or if you are a homeowner who wants to move up, find out if you are able to! Let's get together to determine if your dreams can become a reality sooner than you thought!
---
Questions, Comments or For more information you can contact Christian Penner at: (561) 316-6800 or Office Text Line: 561-530-2223 - visit us online at www.ChristianPenner.com
The Christian Penner Mortgage Team,
Buyer Referral Hotline : (561) 316-6800
---
Or You can click "Call Me" below to call Christian Penner directly using Google Voice
---
#ChristianPenner, #MortgageBrokerWestPalmBeach talks about #RealEstateWestPalmBeach. He also serves other Local Areas and provides home #MortgageSolutionsforPalmBeachGardens, #Jupiter, #BocaRaton, #Wellington and #Tequesta. #ChristianPennerMortgageBrokerJupiter has the #lowestmortgagerates and the best #homemortgage programs like; #Jumboloans, #FHAHomeLoans, #VAHomeLoans, #ReverseMortgageHomeLoans, #FreddieMacHomeLoans, #FannieMaeHomeLoans and #HARPMortgageLoans. #ChristianPennerMortgageBrokerPalmBeachGardens has Served the area for over 15 years with his #HomeLoanLending Needs and Works with #TheChristianPennerMortgageTeam.
#AskMeAboutAMortgage #PalmBeachMortgageLender #WestPalmBeachMortgageLender #PalmBeachGardensMortgageLender
You Can Also Find Him On
Facebook at: https://web.facebook.com/YourMortgageBanker/
- - -
Christian Penner
712 U.S. Highway 1 North #300, North Palm Beach, FL 33408
Buyer Referral Hotline: (561) 316-6800 | Office Text Line: : (561) 530-2223