« Return to Blogs
Is Staging Just a TV Fad?
Posted by Kathryn Newman at Jan. 13, 2018
The Impact Staging Your Home Has on Sales Price [INFOGRAPHIC]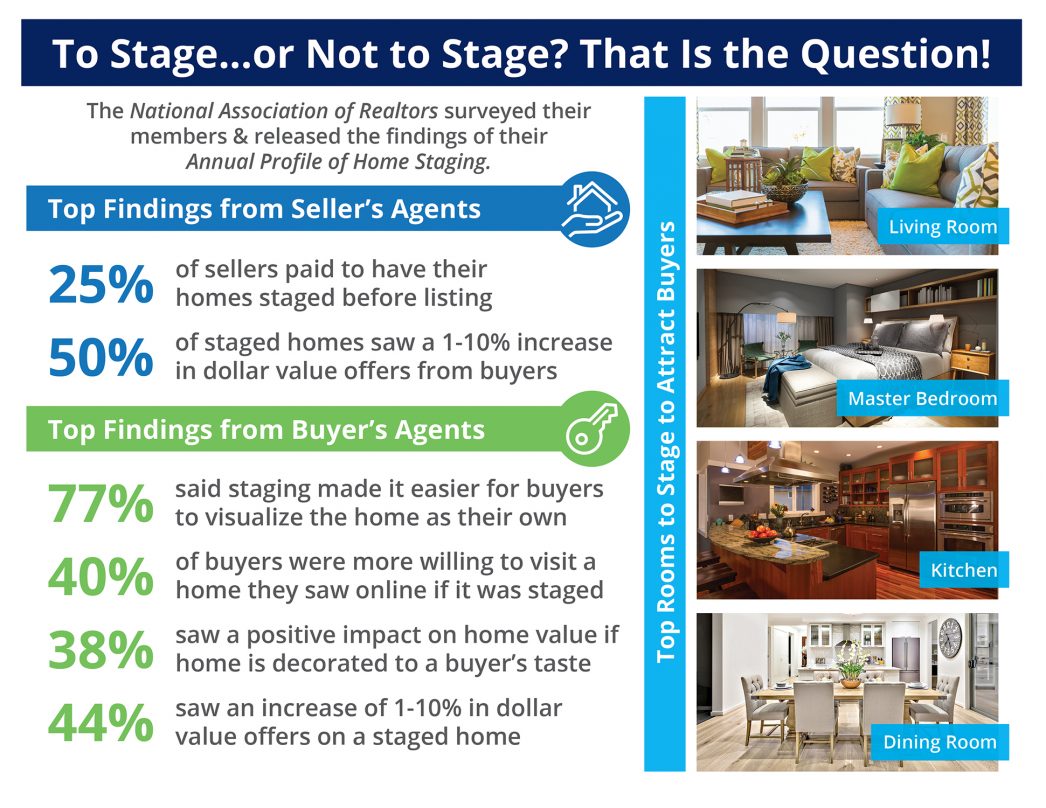 Some Highlights:
The National Association of Realtors surveyed their members & released the findings of their Annual Profile of Home Staging.
50% of staged homes saw a 1-10% increase in dollar value offers from buyers.
77% of buyer's agents said staging made it easier for buyers to visualize the home as their own.
The top rooms to stage in order to attract more buyers are the living room, master bedroom, kitchen, and dining room.
Stats don't lie! Staging attracts more buyers and nets better selling prices. As a designer, stager & Realtor®, I can prepare your home for its best marketable aesthetic and market the heck out of it to get you the best price the market will bare. As always, staging is included using some of what you already have and pieces from my own staging inventory. Call today if you're thinking of selling and let's get together to devise the specific details to get your home sold!
Text: SHOULDISELL to 79564 for your FREE, NO HASSLE Winter 2018 Seller's Guide, "Things to Consider When Selling Your Home"