5 Reasons to Love Using A Real Estate Pro [INFOGRAPHIC]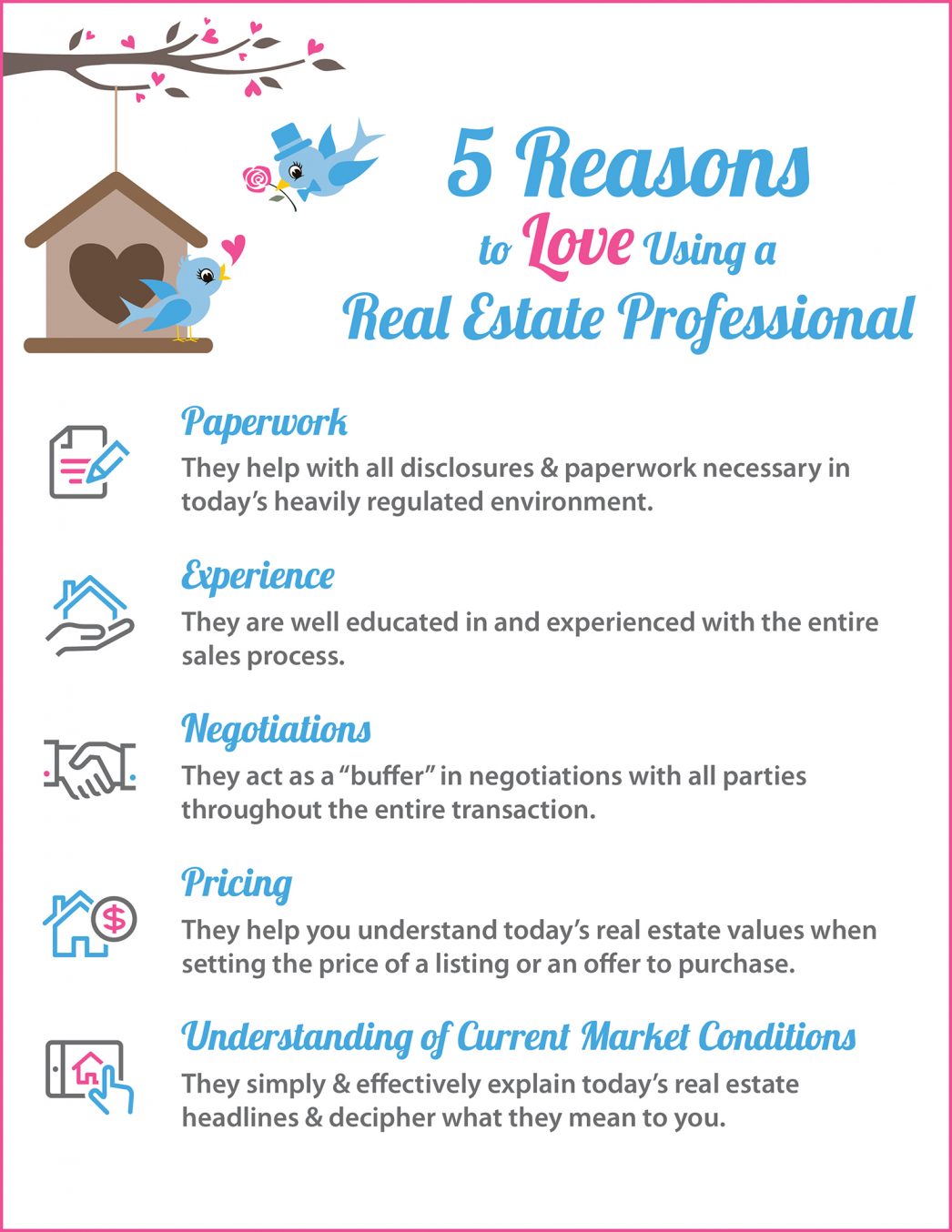 Highlights:
Hiring a real estate professional to guide you through the process of buying a home or selling your house can be one of the best decisions you make!
They are there for you to help with paperwork, understanding the process, negotiations, and helping you with pricing (both when making an offer or setting the right price for your home).
One of the top reasons to hire a real estate professional is their understanding of your local market and how the conditions in your neighborhood will impact your experience.
Call me today and give me the opportunity to share with you how my 20+ years in Real Estate & my knowledge of Design can benefit your home buying or selling situation!
Text: SHOULDISELL to 79564 for your FREE, NO HASSLE Winter 2018 Seller's Guide, "Things to Consider When Selling Your Home"
Test: DEBERIAVENDE to 79564 para "COSAS QUE CONSIDERAR AL VENDER SU CASA"
Text: WHY2BUY to 79564 for FREE, NO HASSLE Winter 2018 Buyer's Guide
Text: PORQUECOMPRAR to 79564 para, Cosas Que Considerar al Comprar Su Casa
Text: SHOULDIBUY to 79564 for Free, No Hassle Millennial Buying Guide or DEBERIACOMPRA to 79564 para Guia Millennials