« Return to Blogs
For Our Military Personnel...
Posted by Kathryn Newman at Nov. 13, 2017
Veterans Affairs Loans by the Numbers [INFOGRAPHIC]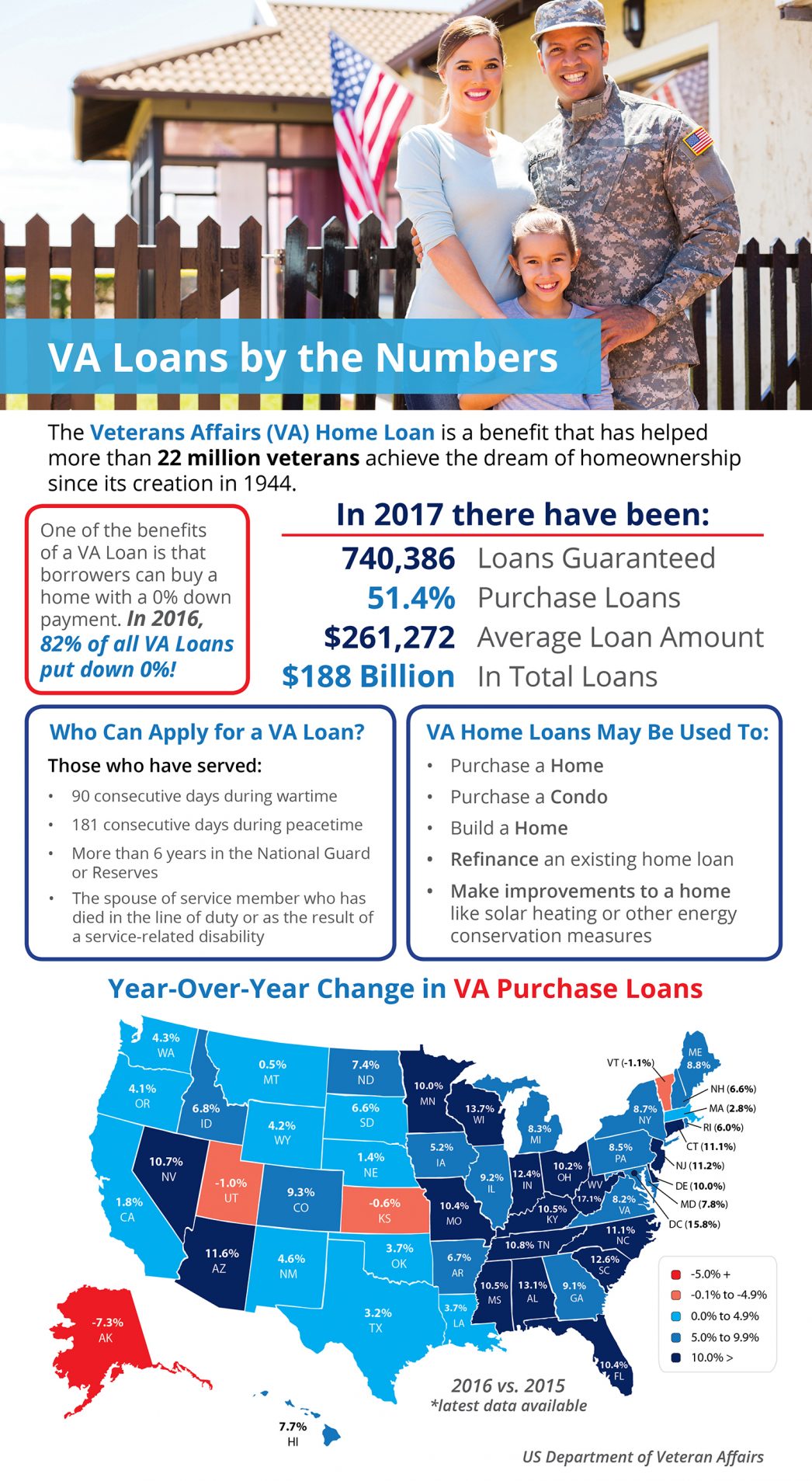 Some Highlights:
Since the creation of the VA Home Loans Program, 22 million veterans have been able to achieve the American Dream of homeownership.
So far in 2017, $188 billion has been loaned to veterans and their families through the program.
VA Purchase Loans are on the rise in 46 out of 50 states and Washington, DC.
In my 20 years as a Realtor®, 17 were spent primarily representing active, inactive and retired military in the Colorado Springs & Denver, CO areas purchase and sell homes. My understanding of their eligibility, their assignments, and their long-term goals was crucial for my clients to benefit from their home buying or selling experience.
If you or a loved one serves or has served our country and has a desire to purchase a home or sell one, give me a call today to discuss your plans and options.
Text: WHY2BUY to 79564 for FREE, NO HASSLE Fall 2017 Buyer's Guide
Text: SHOULDISELL to 79564 for your FREE, NO HASSLE Fall 2017 Seller's Guide, "Things to Consider When Selling Your Home"