« Return to Blogs
What Are the Market Stats for Manatee & Sarasota Counties?
Posted by Kathryn Newman at Dec. 09, 2017
The Real Reason Home Prices are Increasing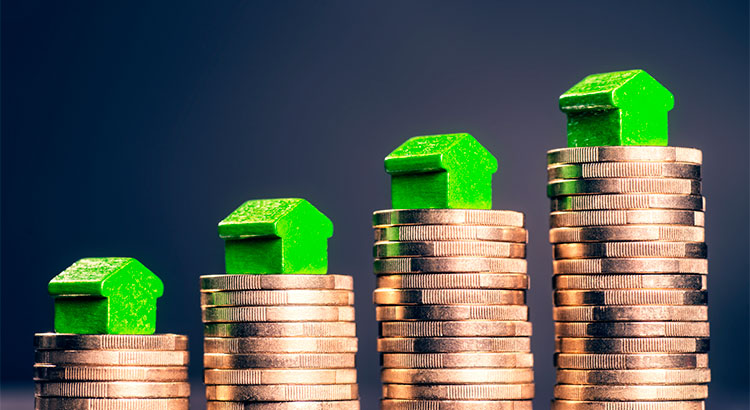 There are many unsubstantiated theories as to why home values are continuing to increase. From those who are worried that lending standards are again becoming too lenient (data shows this is untrue), to those who are concerned that prices are again approaching boom peaks because of "irrational exuberance" (this is also untrue as prices are not at peak levels when they are adjusted for inflation), there seems to be no shortage of opinion.
However, the increase in prices is easily explained by the theory of supply & demand. Whenever there is a limited supply of an item that is in high demand, prices increase.
It is that simple. In real estate, it takes a six-month supply of existing salable inventory to maintain pricing stability. In most housing markets, anything less than six months will cause home values to appreciate and anything more than seven months will cause prices to depreciate (see chart 1).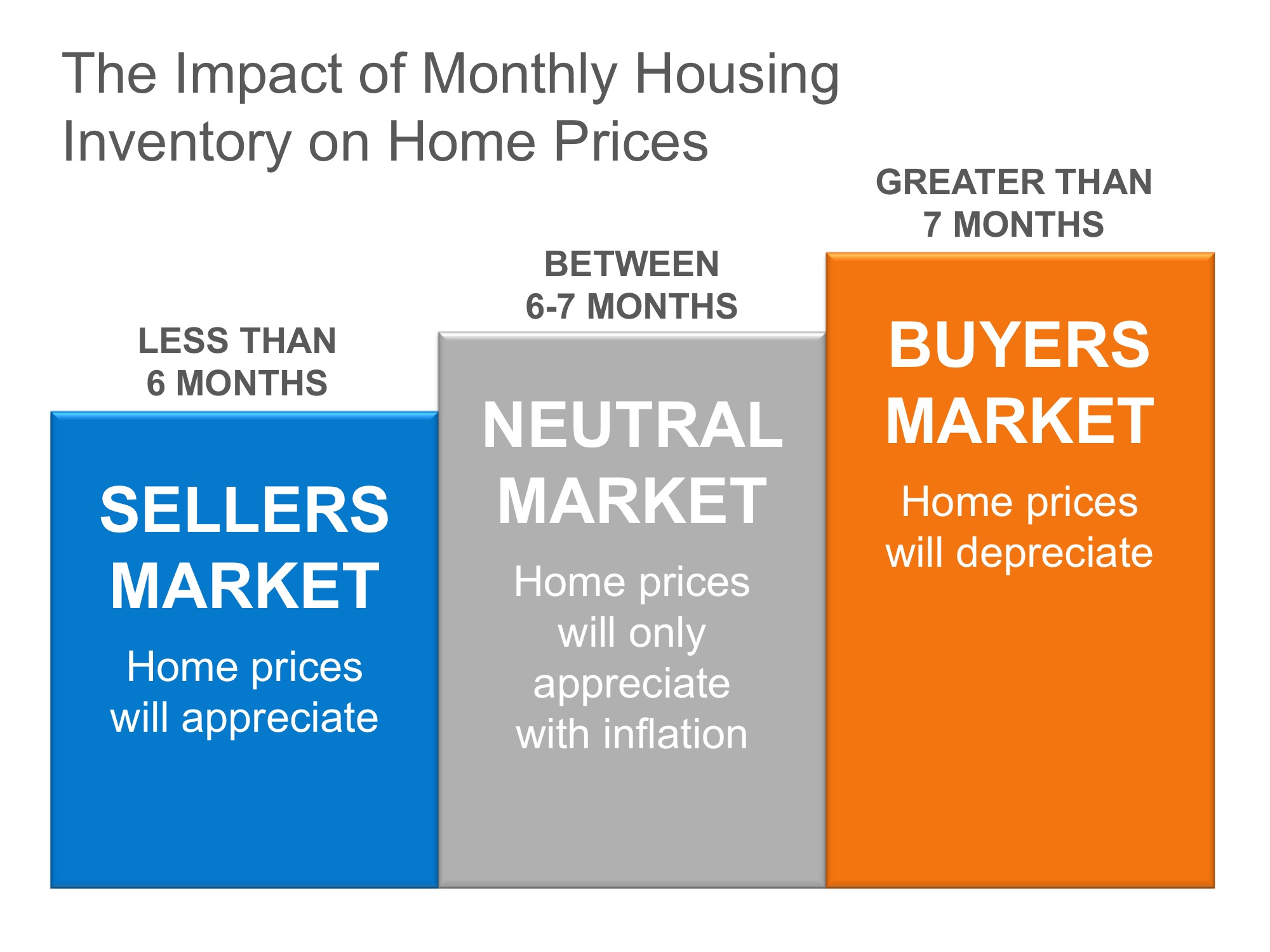 According to the Existing Home Sales Report from the National Association of Realtors (NAR), the monthly inventory of homes has been below six months for the last four years (see chart 2).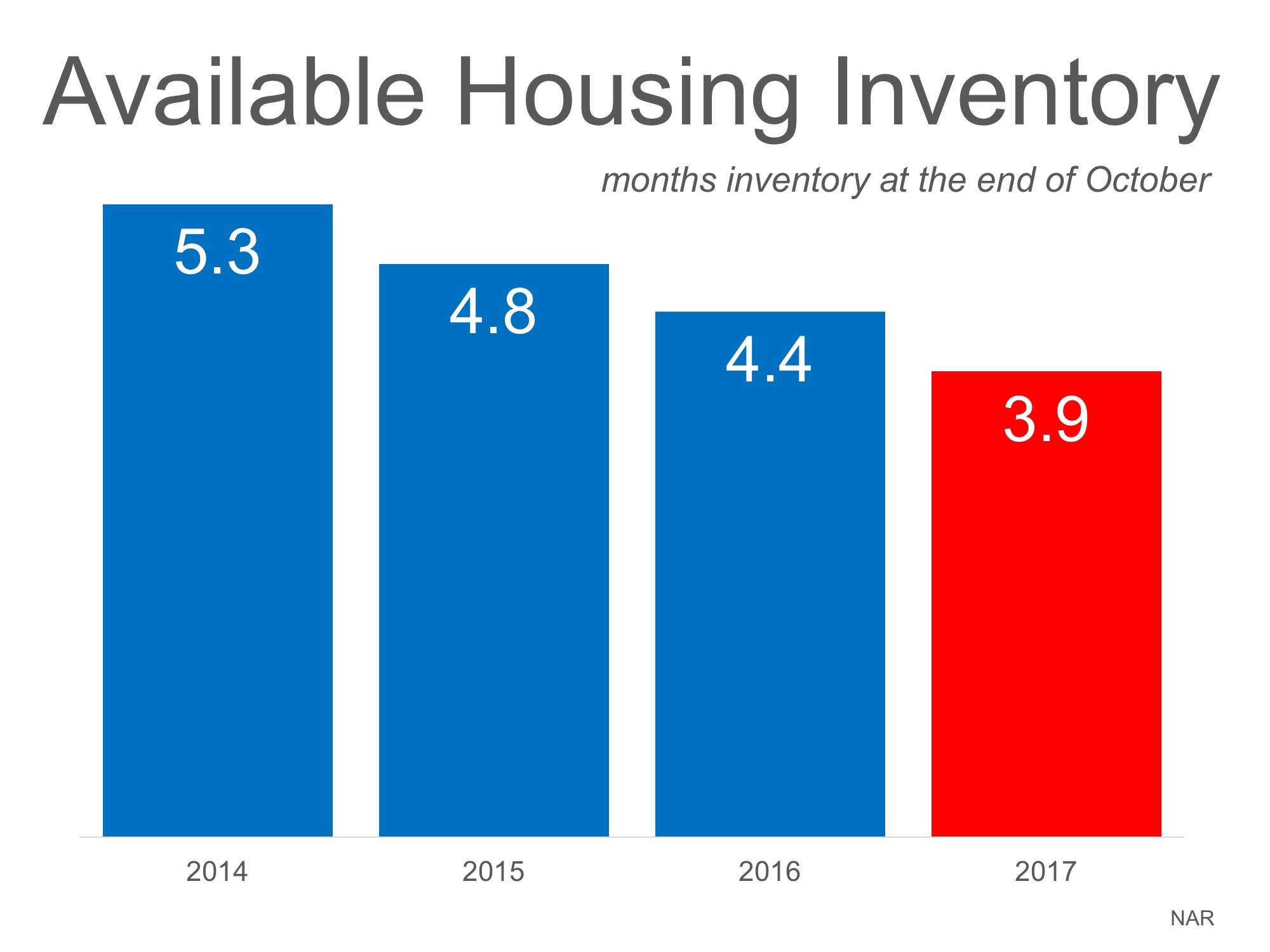 Bottom Line
If buyer demand outpaces the current supply of existing homes for sale, prices will continue to appreciate. Nothing nefarious is taking place. It is simply the theory of supply & demand working as it should.
For Manatee & Sarasota Counties, the number of properties listed on the market during the month improved in both counties with new listings for condos increasing by 8.8% in Sarasota and 1.8% in Manatee. Single-family listings on the market this month also improved with a 4.3% increase in Sarasota and a 4.4% jump in Manatee.
Inventory for single family homes in Manatee County increased by 3.3% from last year, while Sarasota decreased by 4.4%. Condo inventory improved with a 2.9% increase in Sarasota and 0.7% increase in Manatee.
The month's supply of inventory for Sarasota County shows condos are at a 4.9 month supply and single-family homes are at a 3.9 months supply. In Manatee County, condos are a 4.1 month supply, while single-family homes remain at 4.2 months.
Showing an upward trend, year-over-year, the median price of single-family homes in Sarasota County increased by 18.1% to $279,000 while Manatee County increased by 1.5% to $285,995. Condos in Sarasota increased by 8% to $224,000 and for Manatee increased by 11.4% to $195,000.
With such low inventories of homes for sale in both counties, there's little question about why prices have been a bit higher. The caution to sellers, of course, is that your home still has to appraise according to the market value of your particular area and trying to 'test the market' by asking an unrealistic price for your home is more like shooting yourself in the foot.
To find out the current, accurate value of your home, call me today and let's set up a time to discuss your plans and options.
Text: WHY2BUY to 79564 for FREE, NO HASSLE Winter 2017/2018 Buyer's Guide
Text: SHOULDISELL to 79564 for your FREE, NO HASSLE Winter 2017/2018 Seller's Guide, "Things to Consider When Selling Your Home"