« Return to Blogs
Austin Market Report - October 2017
Posted by Austin REI Group at Nov. 14, 2017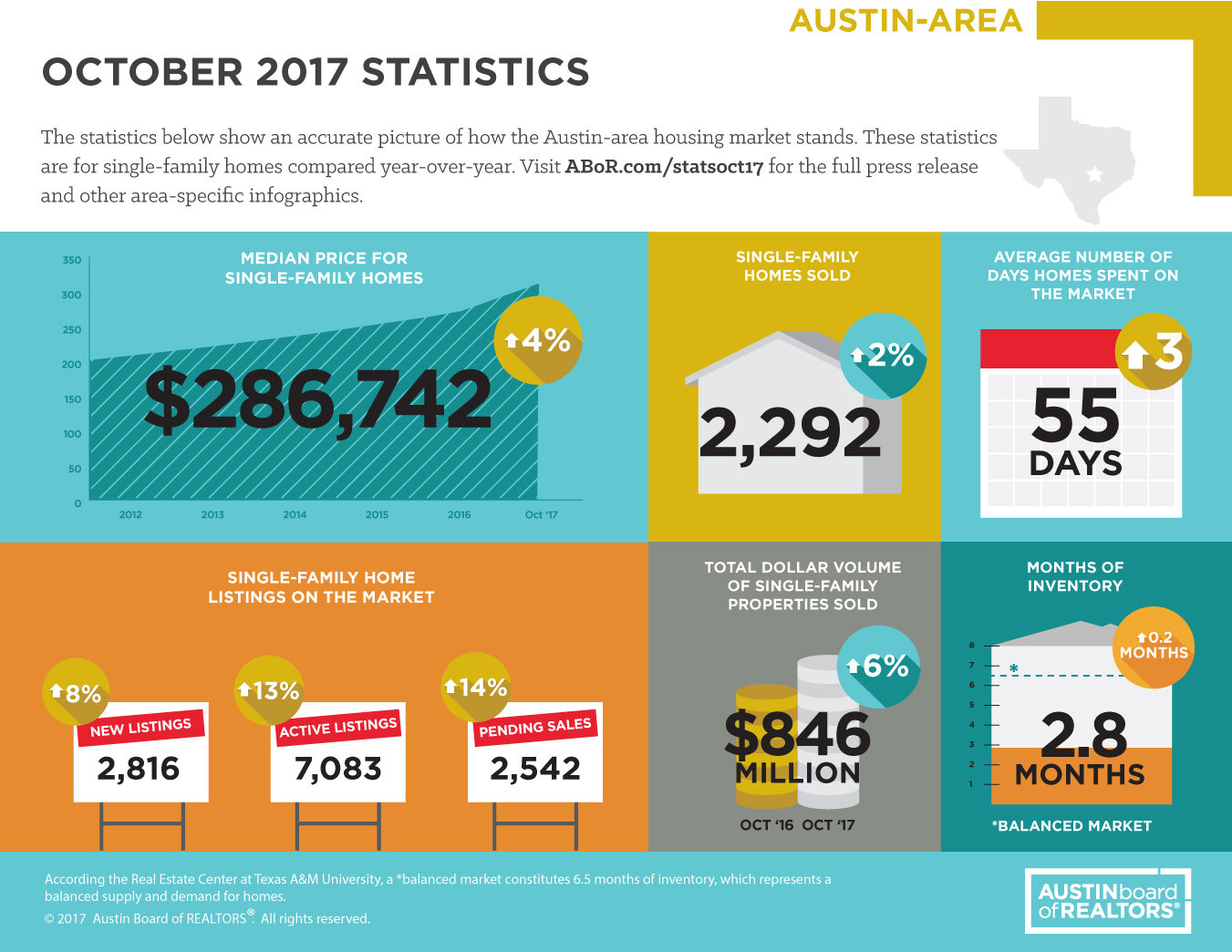 Single-family home sales in the Austin-Round Rock MSA increased 2.2% year-over-year to 2,292 home sales in October 2017. During the same time frame, single-family home sales in the city of Austin declined 1.7% to 699 home sales. At the county level, home sales volume increased 1.4% year-over-year to 1,124 home sales in Travis County, increased 5.4% to 794 home sales in Williamson County, and increased 6.2% to 274 home sales in Hays County.
Housing inventory levels continued to edge upward across the five-county MSA in October, increasing 0.2 months to 2.8 months of inventory. In the city of Austin, single-family housing inventory increased 0.1 months to 2.3 months of inventory. Housing inventory levels across the region continue to be well within a seller's market, compared to the Real Estate Center at Texas A&M University's estimation of 6.0-6.5 months of inventory as a balanced housing market.
Home prices continued to rise at a steady pace in October 2017. The median price for single-family homes increased 4.3 percent to $286,742 across the Austin-Round Rock MSA and increased 9.1 percent to $360,000 in the city of Austin during October.