« Return to Blogs
Where Did Americans Move in 2017?
Posted by KATHALENE JOHNSON at Feb. 06, 2018
Where Did Americans Move in 2017?
Did you ever wonder where most Americans want to live? Check out the infographic below to find out!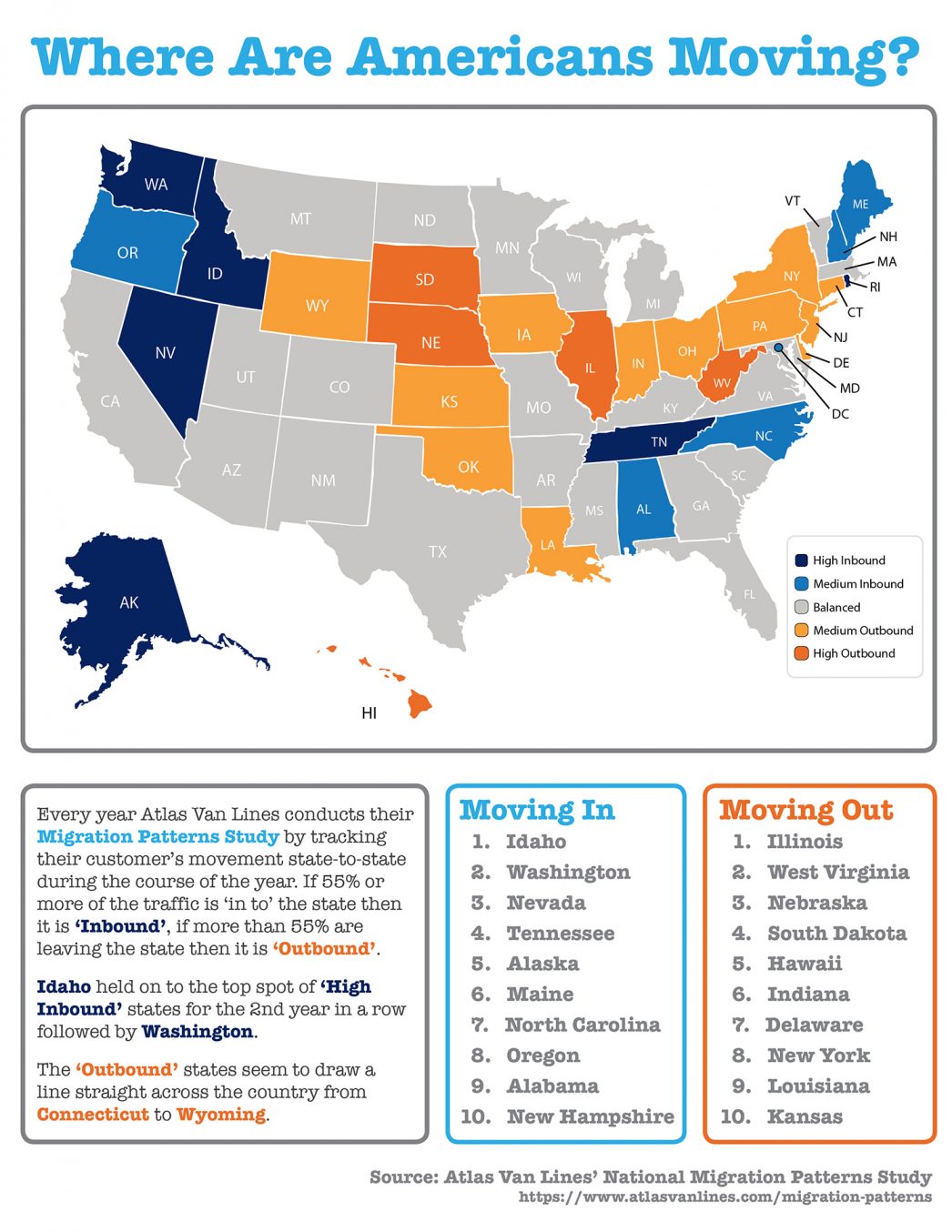 Some Highlights:
Atlas Van Lines recently released the results of their annual Migration Patterns Survey in which they tracked their customer's movement from state-to-state over the course of 2017.
Idaho held on to the top spot of 'high inbound' states for the 2nd year in a row followed by Washington.
The 'outbound' states seem to draw a line straight across the country from Connecticut to Wyoming.